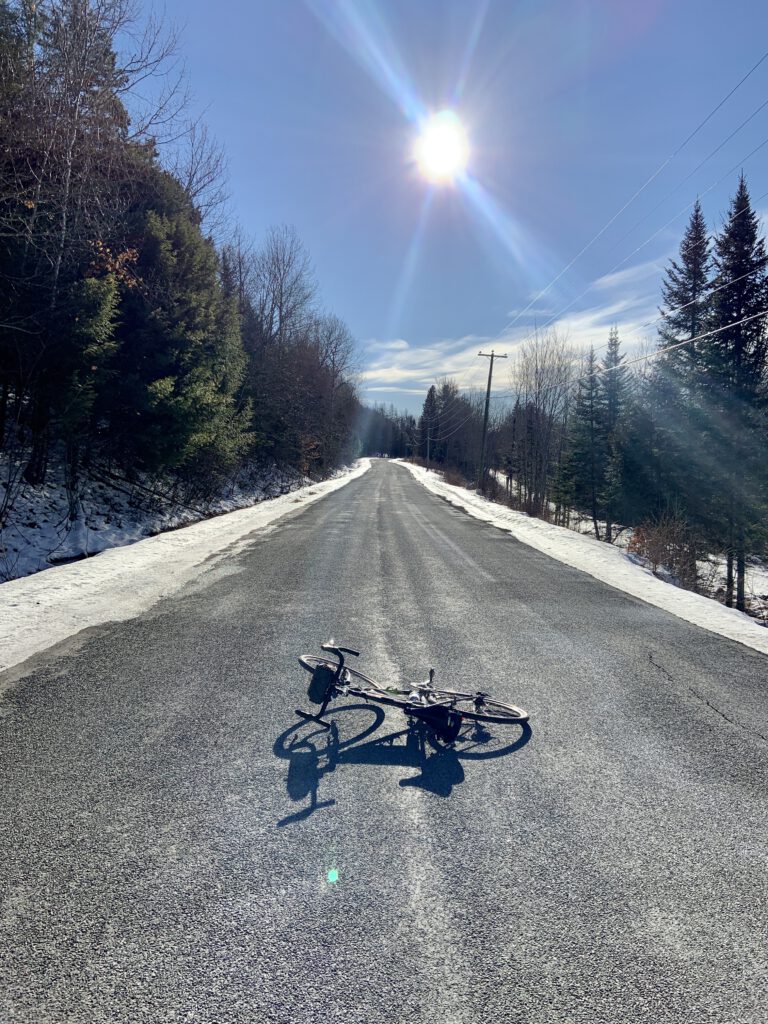 The Missus finished a batch of masks for a coworker so at lunch today I decided to hop on the Cross Check to deliver them to the office. I looked out the window and saw the sun, but it was deceptive – it was really cold out with the wind. Got to the office and was happy get my hands under some hot water in the sink to warm them up a bit. Whew but it stung though. Remember to check the wind chill, kids.
I took this photo and then on the way home was wondering if I'd ever had this bike out in January before. Dug back through the ride logs and photos and only found one other time back on January 26, 2019. I'd say it was global warming, but it was still damn cold today, even though we haven't had much snow this year.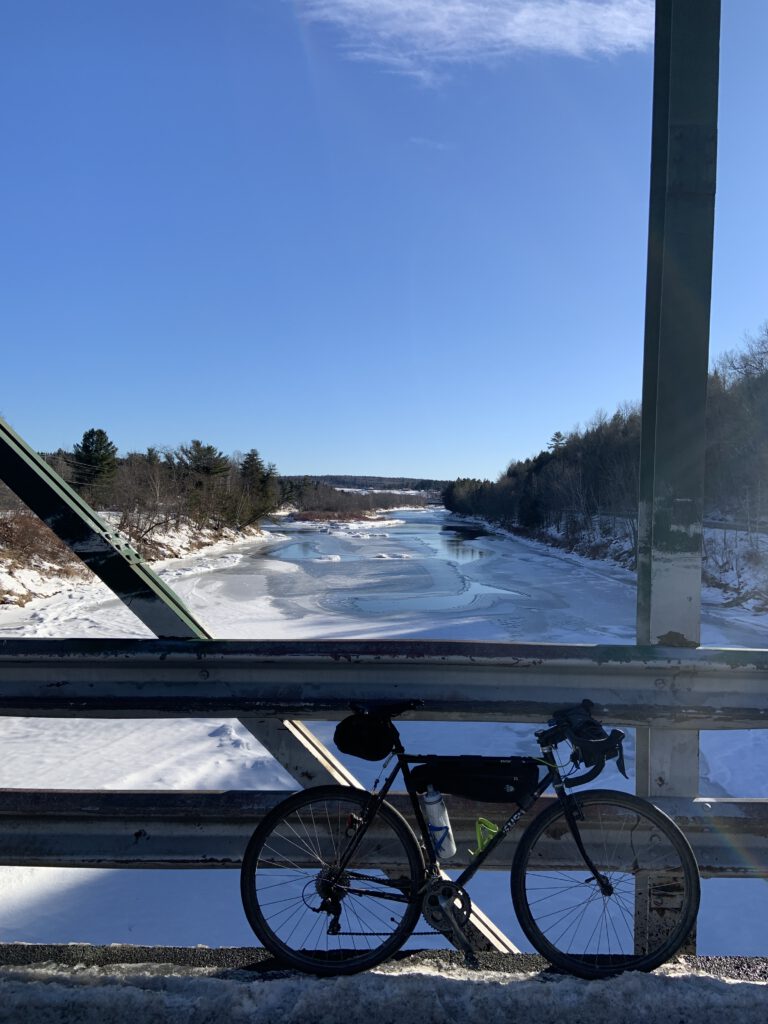 Was nice to spin the skinny tires on the 'fast' bike for the first time in a long time. Here's the snaps from the ride in 2019.
The Cross Check remains the most versatile bike in the stable.