I love things that are simple and work. Period.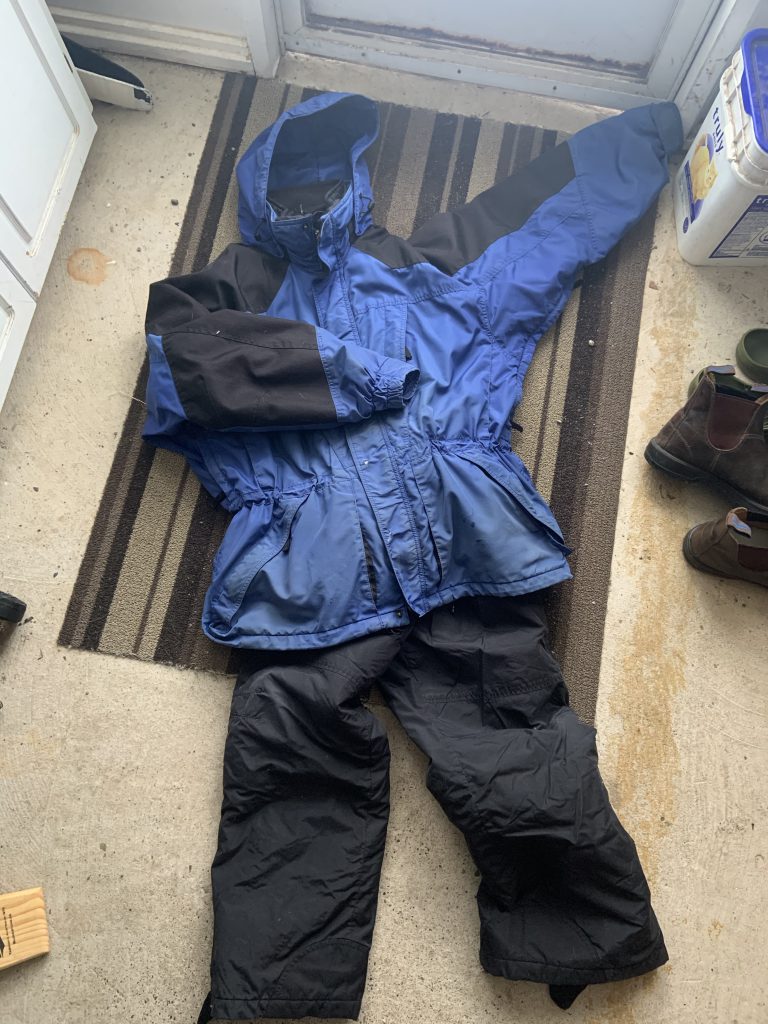 In 1997 when I was fixing to move to Northern New Brunswick, I knew I wasn't properly outfitted for winters there. So I headed down to the Hudson Trail Outfitters at Fairfax Circle and picked myself up a Columbia Double Whammy 3-in-1 Jacket and matching pants. For those of you as bad at math as I am, that makes these here items over 20 years old, and apparently, bombproof.
They've seen -40C winter temps, snow to the waist, fall and spring torrential rain, gas and grease from snowblowers and cars, and just about anything else you could imagine. Other than a nice 'patina' and some frayed edges that actually add character, they are no worse for wear. Full disclosure, I did have a new zipper put on the jacket in/around 2002 or so, but other than tossing them in the washer and dryer occasionally, that's it – no rips or tears or anything else.
I probably could have hit them with a coat of fresh waterproofer once in awhile, but I never bothered. They are no longer their sexy, shiny brand new selves, but they are the go-to foul weather 'gotta get out in the cold and the dark and the nasty to fix something' kit that I reach for. The durability and the versatility of the removable liner (in essence, it's 3 jackets – shell, liner and combined), copious pockets, arm pit vents, removable hood and velcro cuffs has made it a joy to wear all these years.
I think, other than maybe a Swiss Army Knife I got as a kid, it's the oldest piece of 'outdoor gear' I have and it shows no signs of quitting.
From fixing busted shear pins in finger numbing temps to solitary snowshoe expeditions into the heart of winter – this bad boy has seen it's fair share of both swear words and transcendent moments and is as welcoming as an old friend every time I put it on.