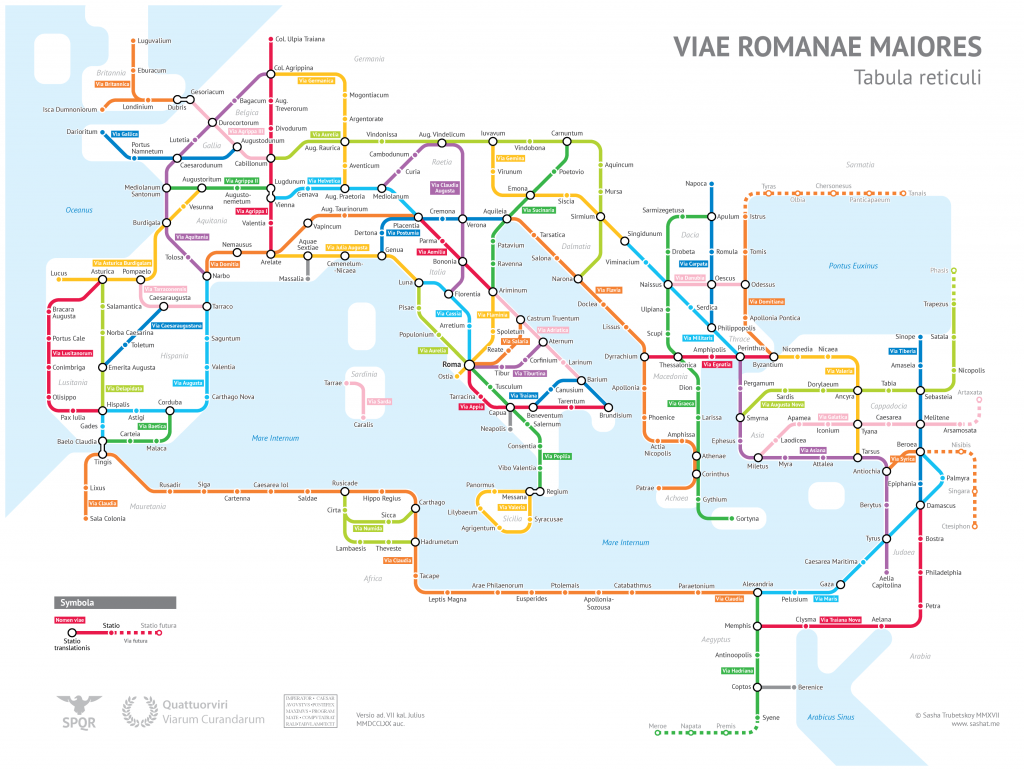 From Open Culture:
It's hard for me to pinpoint exactly why these appeal to me so much but in part it's because:
The graphic designer in me has always loved this style of transit maps and the application of something familiar to something so ancient seems cool.
Order. There must be order, in all things.
I've always loved maps. Perhaps for the reason outlined in #2.
There is a large part of me that would love to pack a bike with food and camping gear and disappear on these for an undetermined amount of time.
I realize that according to some of the notes on the maps, many of these roads no longer exist or have been converted to modern roads – but in my mind – they'll always be cobbled trails and dirt cart paths. Don't ruin it for me.