In hindsight, probably should've covered the 'guns' a bit more.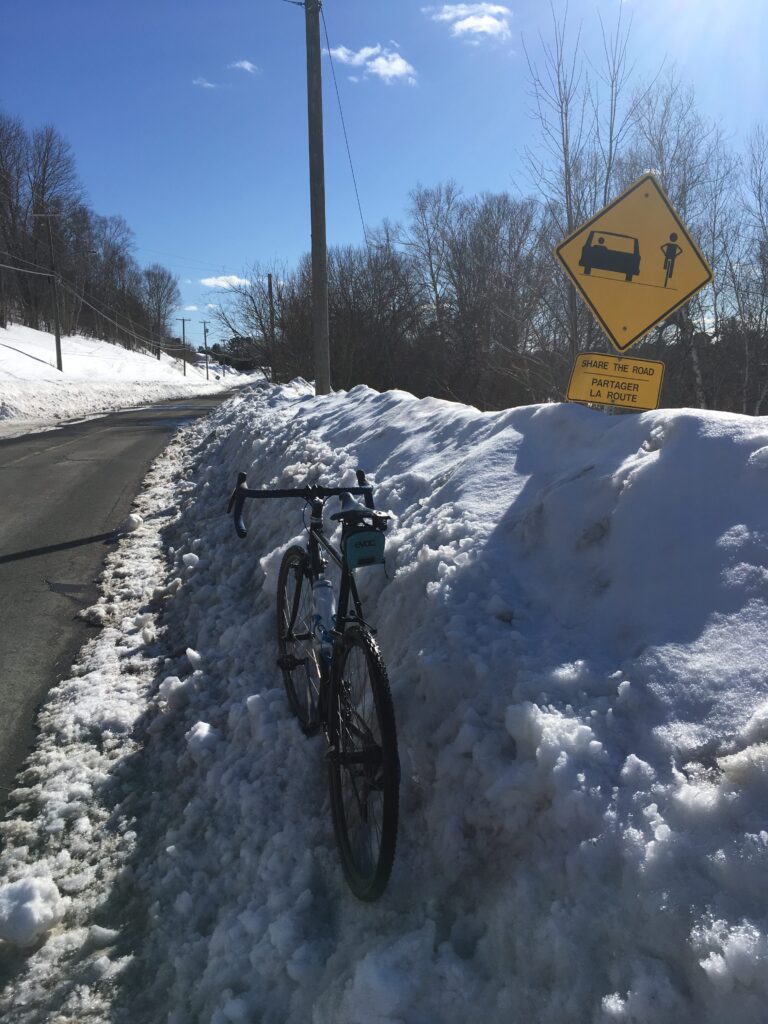 Got home today and the sun was shining, it was a balmy 4ºC and the roads were clear so I jumped at the chance to get out for a bike ride and let the cold air clear out my head.
When my buddy Andrew and I plan our bike rides – we don't call 'em rides as much as adventures. There's bike riding involved, but we always hope for – and usually find – something more. Did you break the bike and have to fix it with a zip tie and some tape? Did you crash? Did you get lost? See a rainbow? See some new wild animal? Find some gas station coffee even worse than the last? You're adventuring. Inevitably, 'bike rides' are better when adventure happens.
Today's adventure meant getting home with all my toes and fingers intact. In my exuberance to get out I underdressed a tad and things quickly went from Type 1 to Type 2, or maybe even 2.5, fun. I should know better. Made it though and great to get out in the open space vs. riding the trainer in the basement. I've been in a bit of a slump/funk for the last week or two with regards to keeping the mojo tank topped off and I feel like today set things right.
Adventure will always do that.