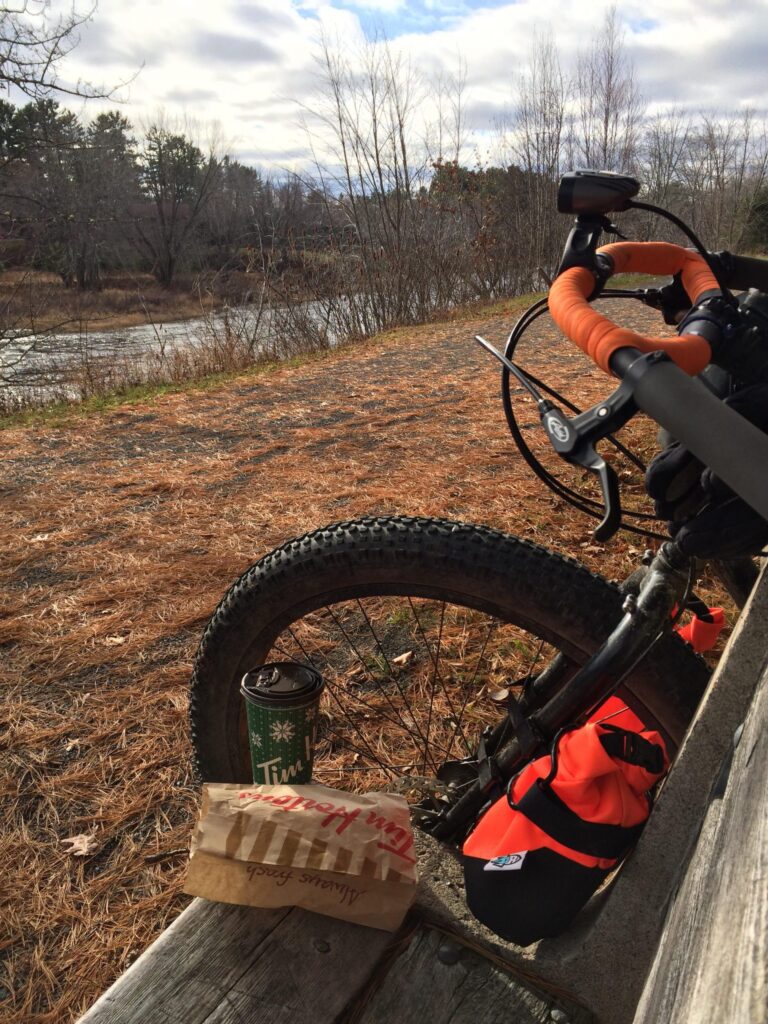 Plagued again by my small town's lack of open coffee shops on Sunday morning, I was forced to be resourceful to knab my final control for this year.
Control #7
Date: November 15, 2015
Location: Tim Hortons, Marysville, New Brunswick
Order: Large Dark Roast Black, 3 sour cream glazed
Distance: 25km round trip
Bike Friendly: whatever.
Due to circumstances, I was forced to take advantage of the 'same franchise, different location' coffeeneuring rule and hit a different Tim Hortons' than previously visited. S'ok, weather was great, was an excellent day for a ride and I took my coffee and donuts and found a nice spot by the river – so like a pseudo #coffeeoutside.