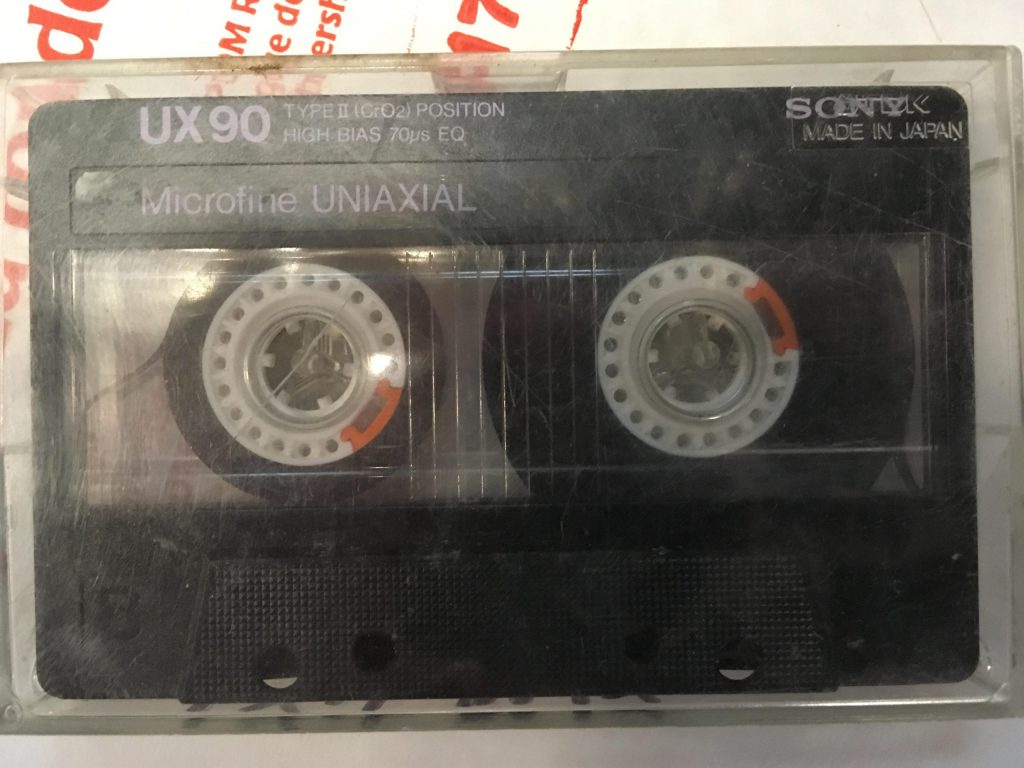 Back in another lifetime when I was living in a house with anywhere from 5-7, dare I say what would now be referred to as Dude Bros, my buddy and I made many mixtapes for the purposes of 'rocking out.' Parties. In the car on the way to hockey. Workouts. Whatevs. We hand a bent for what was then deemed 'classic rock' partly due to our access to both his Dad's and his older brother's CD collections. That combined with our complete Rush catalogue (our fave band, Prog Rock Dude Bro bonding at it's finest), and some other CDs we were buying at the time was the bulk of what we had to pull from. Things like infinite Apple Music libraries were a pipe dream. I still have huge box of cassettes in the garage. I play them when wrenching. They work good in the cold. There's many store bough albums or complete duped albums, but some mixes as well. Many are ambiguously labelled or with no label at all. Figured I'll start sifting through the 'unknowns' and see what's on em. First up, this one labelled simply, 'MIX'. Track listing:
Side: First Side I Played
The Ocean – Led Zeppelin
Dogs of War – Pink Floyd
Working Man – Rush
Carry on My Wayward Son – Kansas
The Punk and the Godfather – The Who
Life in the Fast Lane – The Eagles
La Villa Strangiato – Rush
Side: Other Side
White Room – Cream
Sister Disco – The Who
Rhythm Method (Live Drum Solo from 'A Show of Hands') – Rush
Feels So Good – Van Halen
Walking Towards Paradise – Robert Plant
Locomotive Breath – Jethro Tull
Emotion Detector – Rush
Run Like Hell [Live, Delicate Sound of Thunder] – Pink Floyd
Foxy Lady [Live at Winterland] – Jimi Hendrix Experience
Limelight – Rush
Have some thoughts or a comment?
Would love to hear what you have to say. Drop me an email .